Greetings, Happy New Year to one and all. Wish You all the Best for 2016.
I , King David Castillo, would like to give you all the many thanks for allowing us to be part of your Belize Adventure in 2015. WE are looking forward to continue provide you all the same Quality Tour Services for your Upcoming Cruise / trip to Belize that allowed us to be awarded the certificate of Excellence by TripAdvisor in less than 2 years in Business.
The Management and Staff at AlTourNative Belize Services, Would like to advice the General Public that as of January 1st, 2016, there is a New Cave Tubing Park Rules in effect. Anyone under the 40 inches marker will no longer be allowed to do cave tubing tours. Therefore, We are hoping that this information may be very helpful to those group travelling and planning a tour with us, to help them plan an adequate tour accordingly to there group.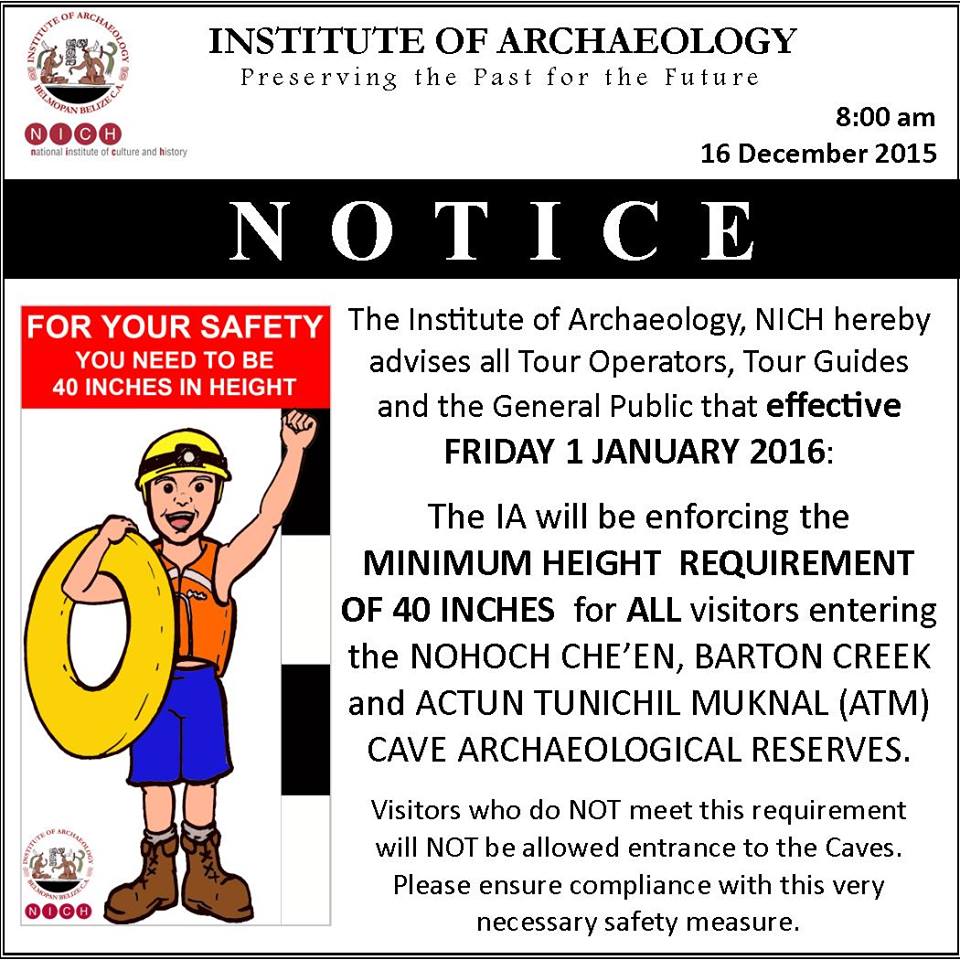 Thanks From King David Castillo.